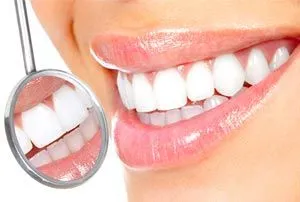 Teeth Whitening in Lafayette, LA
Zoom! Advanced Power Whitening System — For the Whitest Smile Possible
You no longer have to be a Hollywood star to get this glamorous treatment from a dentist because now with the latest technology of Zoom!, you can have your teeth whitened several shades lighter. Our in-office whitening process takes a little over an hour and the results are dramatic–several shades whiter nearly immediately. You can go on with your day right away with a whiter brighter smile, and it's ideal for anyone who wants quick results, such as for brides and grooms or their parents and wedding party.
At-Home Smile Whitening – A healthy smile and a healthy looking smile…
Enhance your smile effectively using a safe, quality method. Off-the-shelf home bleaching methods can damage your gums and bleach unevenly. The at-home whitening method we offer uses trays developed from exact models of your teeth, which fit more precisely than off-the-shelf products, whiten your teeth better and feel more comfortable. You can wear the trays while sleeping or awake. Our comfortable, at-home method can whiten your smile many shades, giving you the brightest smile.
If you are interested in a brighter smile, teeth whitening might work for you. Consult your dentist in Lafayette, LA at (337) 406-9994 today!