Dental Crowns in Lafayette, LA
Dealing with a cracked or broken tooth? Been told that you need a root canal? There are many instances where our dental team may recommend getting restorative dentistry; more specifically, a dental crown. A crown is one of the most commonly placed dental restorations because it has the ability to strengthen and restore a tooth after decay, injury, or infection. Want to know what to expect when you turn to our Lafayette, LA, dentist for a dental crown?
What is a Dental Crown?
A crown is a tooth-colored cap that is custom-made to fit over a tooth. It will cover the tooth all the way to the gum line, providing a protective barrier around the tooth to prevent further damage while also increasing strength and durability and improving the tooth's overall appearance. While crowns are considered restorative, they also offer cosmetic benefits, too.
Why Might I Need a Dental Crown?
There are many situations in which a dental crown will be the best choice for your smile. A crown can be used to,
Cover and restore a chipped or cracked tooth
Strengthen a severely worn or weak tooth
Replace a dental filling that is large and unable to fully support the tooth
Hold a dental bridge in place
Prevent a tooth from further damage or cracking
Improve the overall shape, color, and size of a tooth (and hide imperfections)
To cover a dental implant (to replace a missing tooth)
Cosmetic Benefits of Crowns
Porcelain crowns, also called ceramic crowns, are very attractive for two reasons. First, they provide a natural look for those who do not want everyone to know they've had dental work. Second, they are so close in strength and durability to natural teeth that we expect very few people to choose metal in the future.
They mimic natural teeth because of their maximum light translucency and color. And there is no discoloration of your gum tissue or teeth while still producing a strong, healthy smile.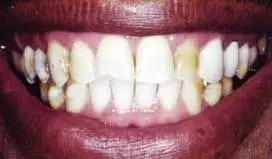 If you have a broken or painful tooth, you may need a dental crown. Consult Ken LeBlanc, DDS in Lafayette, LA at (337) 406-9994 today!