Your Lafayette, LA Dentist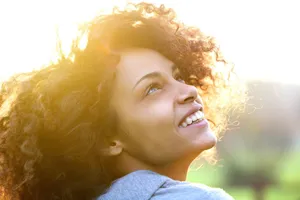 When you are searching for quality dental health care for your entire family, this is where Drs. Ken and Claire LeBlanc, your general dentists in Lafayette, LA, come in. A general dentist is available as the primary dental care provider for patients of all ages, which is crucial to your total health. Your Lafayette dentist takes responsibility for the diagnosis, treatment and overall coordination of services to meet your oral health needs.
When visiting your general dentist, if you need a specialized dental procedure performed, they will work with other dentists to make sure you get the care you need and deserve in order to continue to smile for a lifetime. Making up the majority of the 143,000 dentists that are currently practicing in the United States and Canada, general dentists sometimes become partners or associates with other dentists in a group practice, while others own their own practice.
What Dental Services are Offered Here in Lafayette?
Dr. LeBlanc, your general dentist in Lafayette, is highly educated and trained on all dental procedures. Instead of just specializing in one phase of dentistry, he can provide an array of different dental services for you and your entire family, including:
Cosmetic procedures
Crowns and bridges
Dental implants
Dentures
Gum disease treatment
Home care instructions
Orthodontics
Restorative care
Root canal therapy
Teeth cleanings
Why are Regular Cleanings and Checkups Important?
At your regular dental visit, your dentist will check your teeth for tooth decay. Your dentist will also evaluate the health of your gums, perform a head and neck examination and examine your mouth for any indications of oral cancer, diabetes or vitamin deficiencies.
Don't be alarmed if your dentist also examines your face, bite, saliva and movement of your lower jaw joints. Your dentist or dental hygienist will then clean your teeth and stress the importance of you maintaining good oral hygiene at home between visits.
What Happens During a Cleaning With Our Lafayette Dentists?
During the cleaning portion of your exam, your dentist will complete the following:
Checking the cleanliness of your teeth and gums
Removing any plaque and tartar
Polishing your teeth
Flossing between your teeth
Reviewing recommended brushing and flossing techniques
It is important to visit your dentist in Lafayette every six months so that you can properly maintain the health of your smile. Remember, by visiting your dentist twice a year and following daily oral hygiene practices at home, you are more likely to keep your teeth and gums healthy for a lifetime!
If You Are Looking For A Dentist In The Lafayette, LA Area, Call The Office Of LeBlanc General And Cosmetic Dentistry At (337) 406-9994 Today!